MOBILE WORKBENCHES, WORKSHOP AND LABORATORY TABLES
Rollco has developed several new types of hospital trolleys for Malmö University Hospital. During the development process, we collaborated with staff at the emergency department. The design of the trolleys makes them easy to disinfect and offer various configurations to meet the specific needs of the hospital's various departments.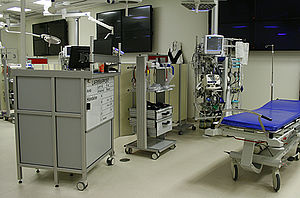 We manufacture customized trolleys for many different purposes, such as mobile workbenches, workshop and laboratory tables. All trolleys are manufactured in our own workshop in Helsingborg. To create the right solution we build a prototype, which can be tested and then adjusted as needed. We also have a number of standard trolleys, which we lend out for testing.