TELESCOPIC RAILS FOR ERGONOMIC FACILITIES
The design engineer, Stefan Augustsson has for many years been working on inventing equipment which is ergonomic and adjusted for disabled. This has resulted in the "Easy Box" which is a unique and patented solution.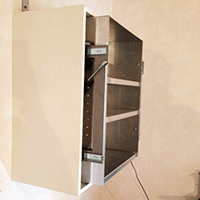 The Easy Box is a system, which is mounted inside an existing cabinet. The entire content is then lifted out and down into the desired position in one movement using a remote control. The existing cabinet does not need to be cut or modified any way other than removing the shelves. Easy Box is used mainly in residences, schools, private and public workplaces.
For this project Rollco delivered telescopic rails type 3045-450. The rails have a load capacity of 45 kg.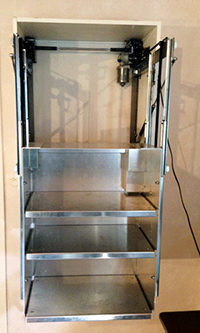 We offer a large selection of linear guides, ideal for construction of facilities for the health and care sector. Please contact us for more information.