LINEAR GUIDES KEEP VALUABLE SCULPTURE SAFE
Danish sculpture worth a fortune On the square in front of the old town hall in Holstebro in Denmark you can find the sculpture "Woman on Chariot" made by the Swiss artist Alberto Giacometti. It was purchased in the 1960´s by the Municipality of Holstebro for 28.000 €. Since then the estimated value has grown to over 13 million €.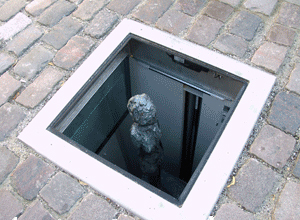 Secure underground solution
The politicians in Holstebro decided that the risk of theft or vandalism, as it had been exposed to previously, was too great if the sculpture was to be left in the open space. With the desire to keep the valuable sculpture on the square in front of city hall, and to protect it, the Municipality of Holstebro invested about 130.000 € in a new security solution. The solution consists of an elevator and a secured underground space.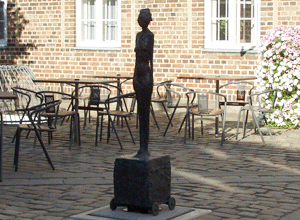 Rollco linear solutions solved the problem
This unique mission was planned and carried out in collaboration between architects, engineers and craftsmen. Rollco delivered the linear guides. A 40 mm ball screw and two linear guides made it possible to move the heavy bronze statue vertically, accurately and securely. Up in the open air every morning and down in the ground every night.
The project received much attention and was inaugurated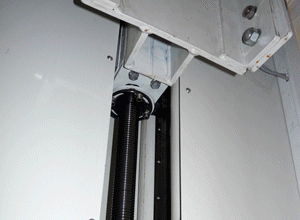 on 19 June 2009.