Linear Ball Bearings & Steel Shafts
Rollco linear ball bearings are available in closed, open, compact or self-aligning versions with corresponding hardened shafts in many sizes. We also offer the option of stainless steel ball bushings.
The shafts are manufactured of steel, stainless steel (X46, X90) or chromium plated versions. They are also available with radial or axiall holes.
In our workshop in Helsingborg we cut and machine according to customer requirements and therefor are able to offer quick deliveries with high flexibility.
Accessories include housings, shaft blocks, shaft supports etc.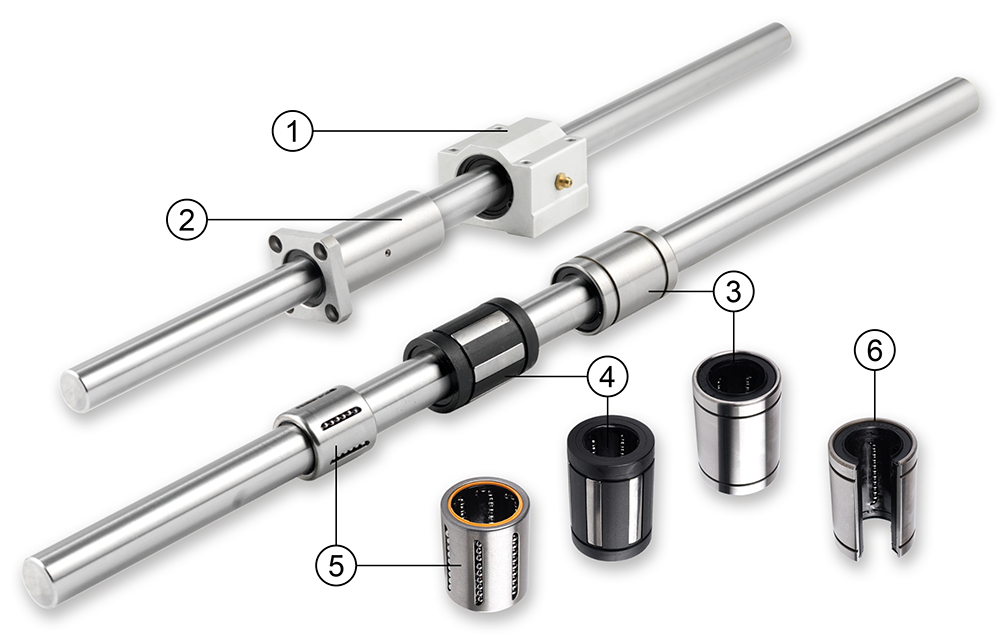 KBA...UU
LMEK...LUU
LME
SBE
KH
LME...UUOP
CHARACTERISTICS

Ball bearings in steel and stainless steel
Shafts in different materials for different needs
Shafts machined according to drawing
Compact ball bearing KH as a cost-effective alternative

APPLICATION AREAS

Packaging machines
Material handling
Molding tools

FURTHER INFORMATION