Linear Rail HRC/ARC/ERC
Ball chain as option
Rail guides with ball chain for extremely silent and smooth operation. The system uses O-configuration, which makes it a perfect choice for single rail installations. The ball chain keeps the balls separated and by that it increases life time and creates a more silent running performance. The contact angle between the rail and ball is 45 degrees, and can manage the four directional load effects.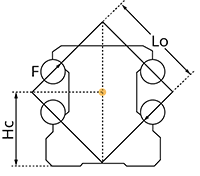 O-arrangement X-arrangement
The sliders are as standard equipped with steel ends to make them more robust and allow higher speeds. The sliders are also available with integrated lubrication container, which does not affect the sliders total length and increases the service intervalls.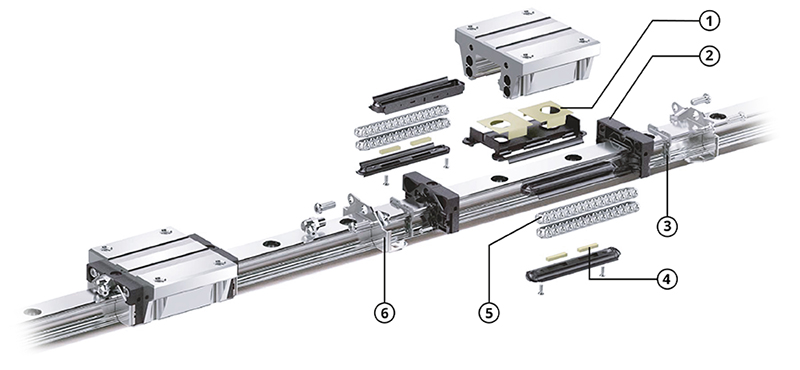 Inner lubrication storage pad (upper)
End cap
High abrasion material low friction end seal
Inner lubrication storage pad (bottom)
Ball chain
Stainless steel reinforcement plate
CHARACTERISTICS

Quiet with long service life.
High dynamic load and high load capabilities.
High moment and stiffness.
Dustproof design.
Optional surface treatments.

APPLICATION AREAS

Rail guides have a wide area of use. They are suitable for most applications that needs a linear movement.

FURTHER INFORMATION