LINEAR RAIL WRC
O-configuration with ball chain as option
Wide rail guides with ball chain provides for extremely silent and smooth operation. The Linear Rail WRC system uses O-configuration, which makes this rail guide a perfect choice for single rail installations.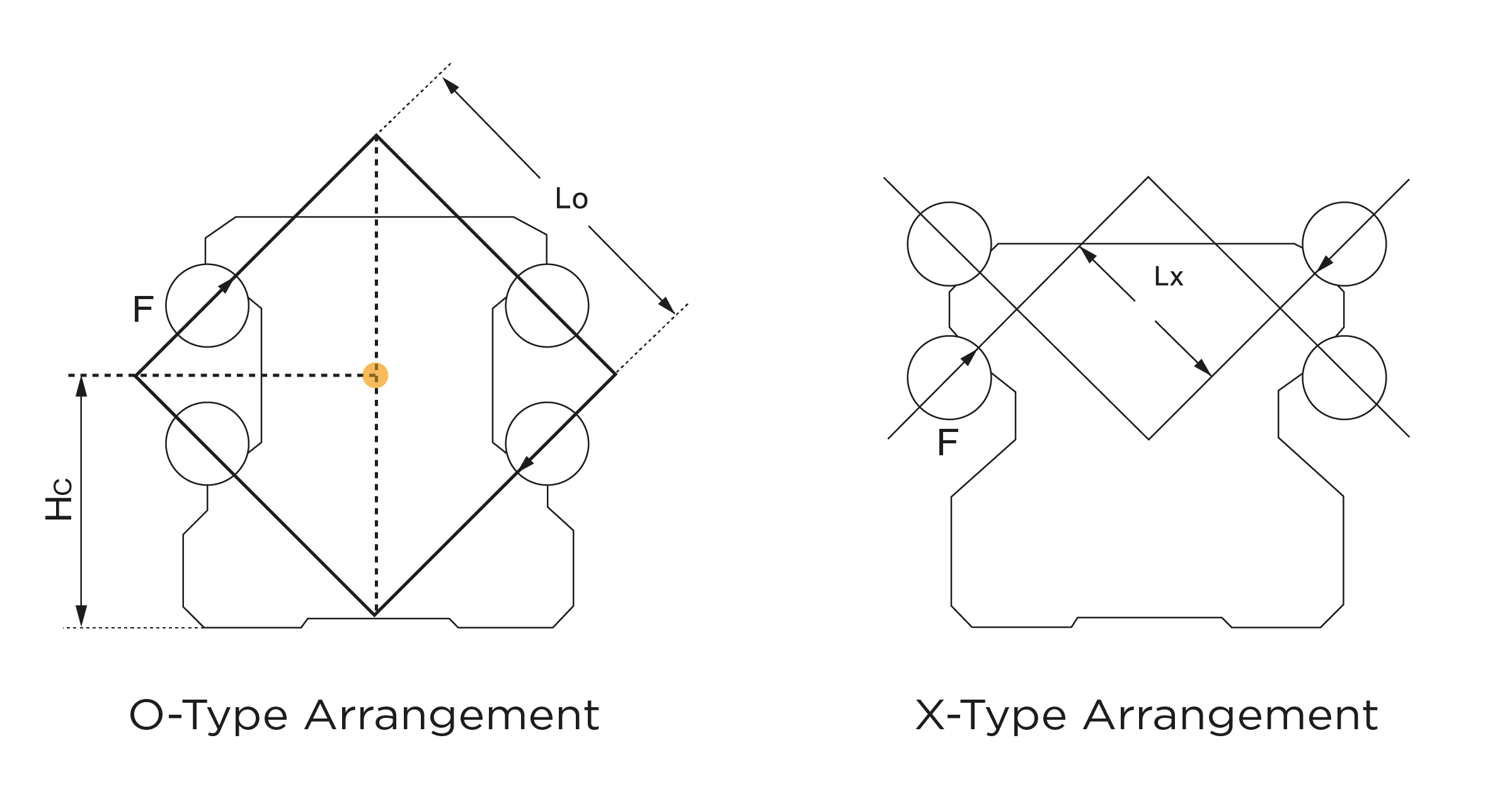 The ball chain keeps the balls separated within the slider and by that it increases lifetime and creates a more silent running performance. The WRC ball chain design offers larger contact area between the balls and the chain, which helps keep the lubricant film intact, hence allowing high-speed and low-noise operations with extended service life. The 4-row re-circulating balls design delivers equal load capacity in all four directions.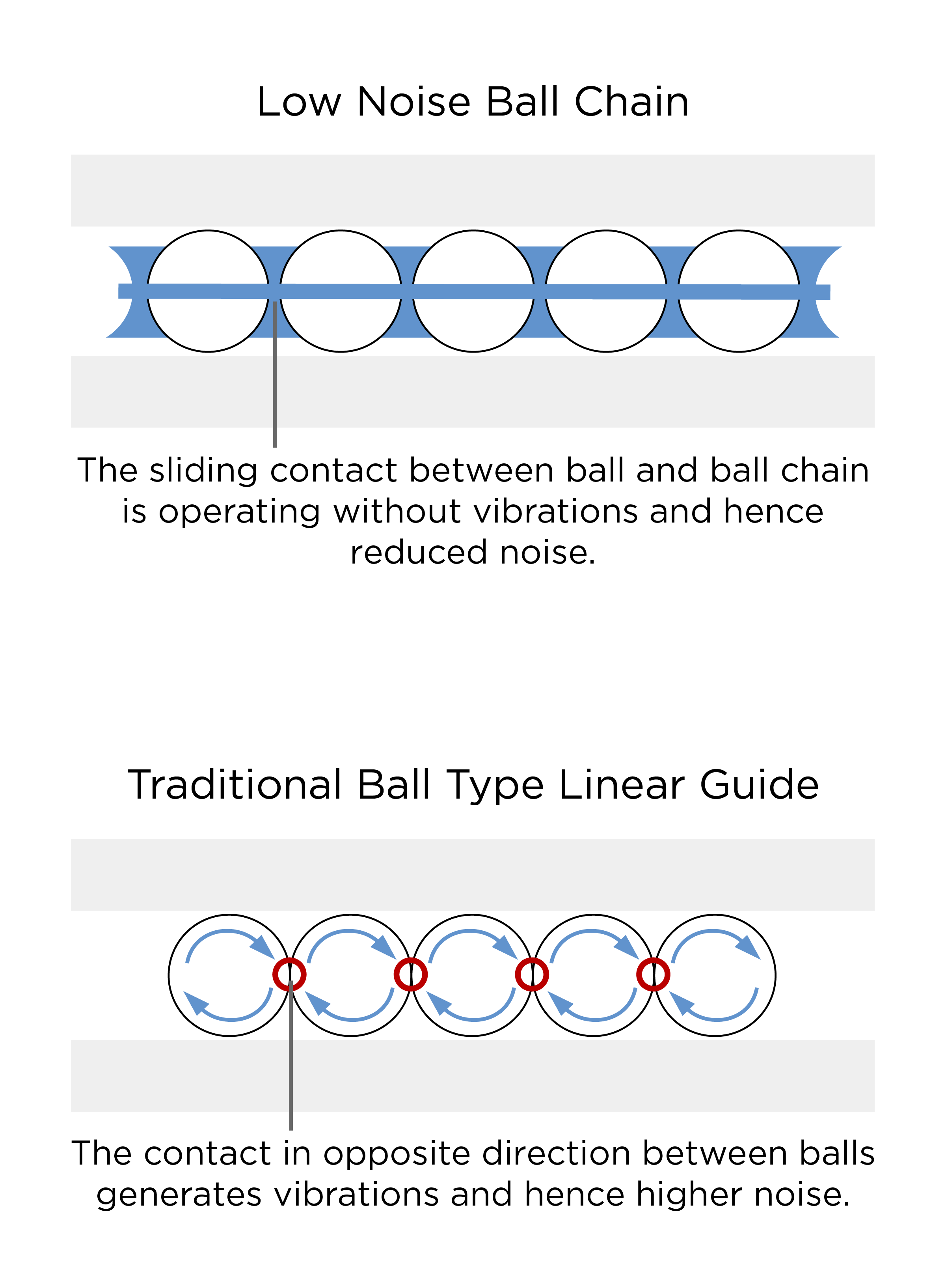 Dustproof design
The completely sealed design helps prevent dust ingress and reduce lubricant loss, often resulting in extended service life.
Patented design for high speed/impact
The L-shaped stainless-steel reinforcement plates with bottom latches help cover and strengthen the end caps, allowing high-speed/stronger impact applications.
Patented reinforcement plate design
Using two stainless-steel reinforcement plates, the L-shaped design is fastened by screws onto the top and the bottom of the runner block, to enhance the rigidity and the cladding of the end caps.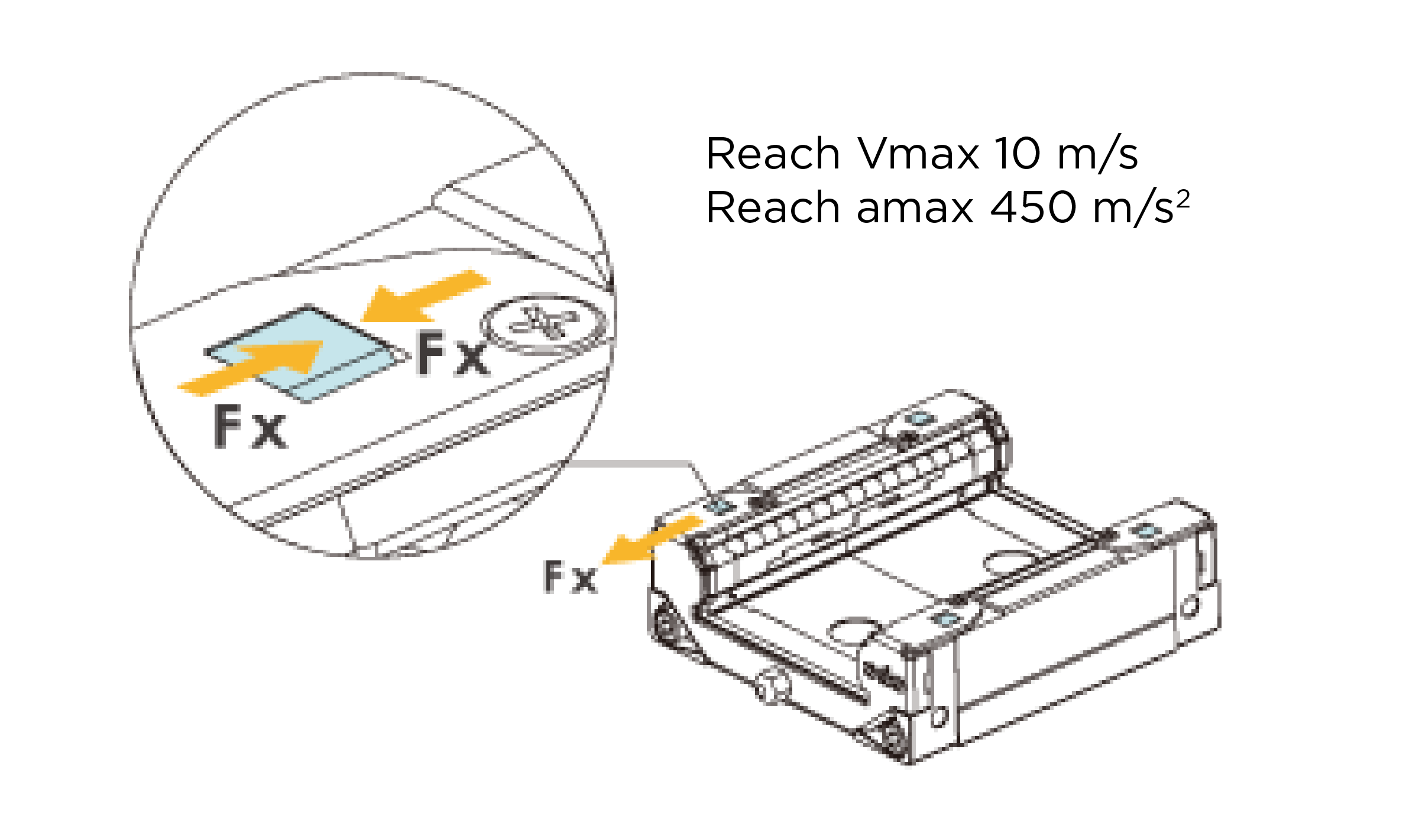 In cooperation with CeramicSpeed we offer an upgrade of your system with ceramic balls and/or coating solutions. Ceramic Speed's long-life coatings provide extremely high corrosion resistance and wear and friction-suppressant properties. Ceramic balls are non-corrosive and lightweight and give high durability. Contact us for further information.
FURTHER INFORMATION
CHARACTERISTICS
Quiet with long service life
High quality
High speed ball chain
Dustproof design
Optional surface treatments
APPLICATION AREAS
Rail guides have a wide area of use. They are suitable for most applications that needs a linear movement.