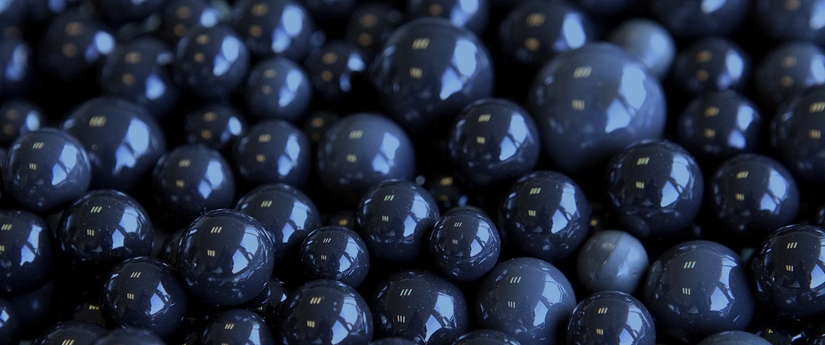 CERAMICSPEED – BALLS AND TECHNICAL SURFACE COATINGS
You can upgrade your linear rail guide or ball screw, with ceramic balls and different types of surface treatments. Thanks to our cooperation with CeramicSpeed, it is possible to upgrade several of our standard products.
CorroCoat – Long life coating
Thanks to CorroCoat surface treatment, your products service life considerably increases. Bearing rollers, races and other wear parts, get a very high corrosion resistance. The coating is suitable for all types of steel, including stainless steel.
BENEFITS:
2-4 longer service life
Excellent corrosive protection
Low friction coefficient
Minimum rolling friction
FDA / EN1935 approved
Good wear resistance
Ceramic Balls
Ceramic balls are superior to steel balls in all physical measurable properties. The increased hardness of the balls means that the contact area between the ball and the raceway is reduced. This leads to less friction, higher potential speeds and less energy waste. The hardness combined with the extremely smooth surface, also make the balls far more durable than steel balls.

BENEFITS:
Extreme wear resistance
100 % non-corrosive and stainless
Low friction coefficient
Electrically insulating
Lightweight
Increased precision and stiffness – fewer vibrations
Increased resistance to contamination
Increased resistance to fluctuating speed

READ MORE IN OUR BROCHURE