U-RAIL
U-Rail is robust system where precision is secondary. The profiles can be welded on existing constructions and the rollers can be delivered with or without assembly plates. The U-Rail system is designed to compensate for deviations in parallelism.
The smallest rail has an external width of 48.5 mm and the largest 440 mm. The rollers are available in many different dimensions, from 40 mm outer diameter with a load capacity of 60 kg, up to 340 mm diameter with a load capacity of 26 000 kg/roller.
U-rail is available in three different sizes in steel or stainless steel AISI 304, which makes it possible to use this linear system in very demanding environments.
For smaller loads or high speed, it is possible to get polyamide rollers for a quieter and smoother operation.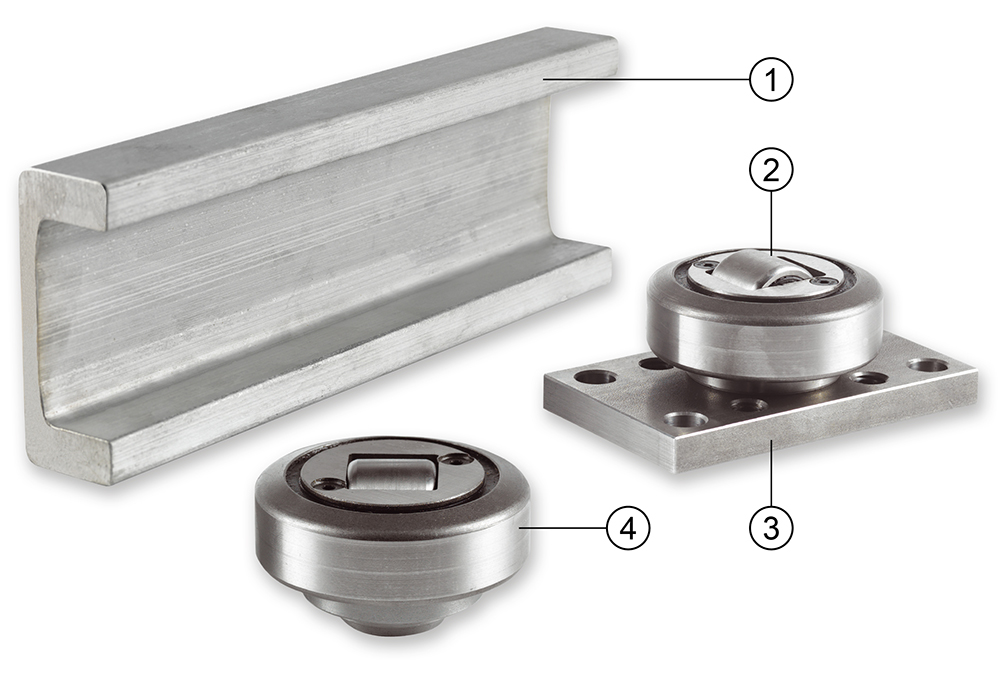 Rail
Standard roller (steel)
Fixing element
Standard roller (steel)
FURTHER INFORMATION
CHARACTERISTICS
Heavy load
Handles problem with parallellism
Easy to assemble
Solid structure
Endless length
APPLICATION AREAS
Lifts
Forklifts
Packaging machines
Automotive industry
Steel industry
Nuclear power plant (reactors)