DO YOU WANT DELIVERY ACCURACY AND SPEED?
We are specialists in technical support and technical design. For us, customer understanding is the key. When we put the customer's needs and challenges in the centre, we can easily and efficiently create cost-effective solutions. We are characterized by delivery accuracy, quick feedback, fast production and customized concepts.
- Rollco Tech Team
OUR TOOLS FOR SUCCESS:
LONG EXPERIENCE
This is essential. We have been in this business for a very long time, which has given us a solid product knowledge and understanding, and enabled us to develop and refine our processes.
DEEP AND BROAD COMPETENCE
We have different backgrounds, strengths and approaches which strengthens the entire team and help us to create optimal solutions. Everybody is involved in every case and updated in each other's work. Daily meetings allow us to always have full control.
COMPLETE SUPPLY CHAIN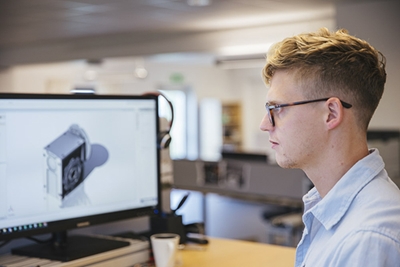 Waiting times is a big problem in the industry, but we believe that the customer should never wait. We secure the entire supply chain by ensuring that our suppliers work the same way we do. By working according to well-proven routines and having a large warehouse - the customers can get components directly from our warehouse, sometimes already the following day, and do not need to stock themselves.
Simplicity is another important factor. By responding quickly (we almost always give feedback the same day), and by producing and delivering fast the customer gets a simple and smooth process. Simplicity also means honesty. We sometimes get requests regarding products we don´t have, usually we can solve it anyway, but if we can´t we notify this directly.
REFINE INQUIRIES AND CONCEPTS
This means that we for example get documentation regarding a project that needs to be clarified and developed. We draw and improve the design. Together with the customer we also develop concepts and customised solutions. Refinement could also mean that customers contact us with inquiries regarding a particular product. Instead of heading straight to product and price, we check what the customer wants to use for and in what way. Oftentimes, the customer chooses another product that provides a better solution.