MCE & MSCE MINI ELECTRIC CYLINDERS & SLIDERS
MCE and MSCE are small electromechanical linear actuators and linear slides. MCE has a rotation-locked piston rod whereas MSCE also have an aluminum slider plate carried by a ball-raced linear bearing.
The units use accurately integrated and well protected ball screws with minimal axial play. This ensures a low friction and high mechanical efficiency.
In combination with a precisely executed piston rod guiding (plain bearing) and anti-rotation guiding (MCE) long-lasting precision and performance will be achieved, even at intense use and high speeds. Using the linear guided aluminum slider (MSCE), both precision and load capacity are increased.
If our recommended standard motor and drivers are chosen, you get a plug-and-play solution with optimized and verified performance. The motors can be assembled in-line via adapter and shaft coupling or in parallel using a 1:1 timing belt transmission.
The cylinder housing has bottom T-slots for slot nuts and side slots for clamping fixtures. On the sides, there is also slots for magnetic proximity sensors.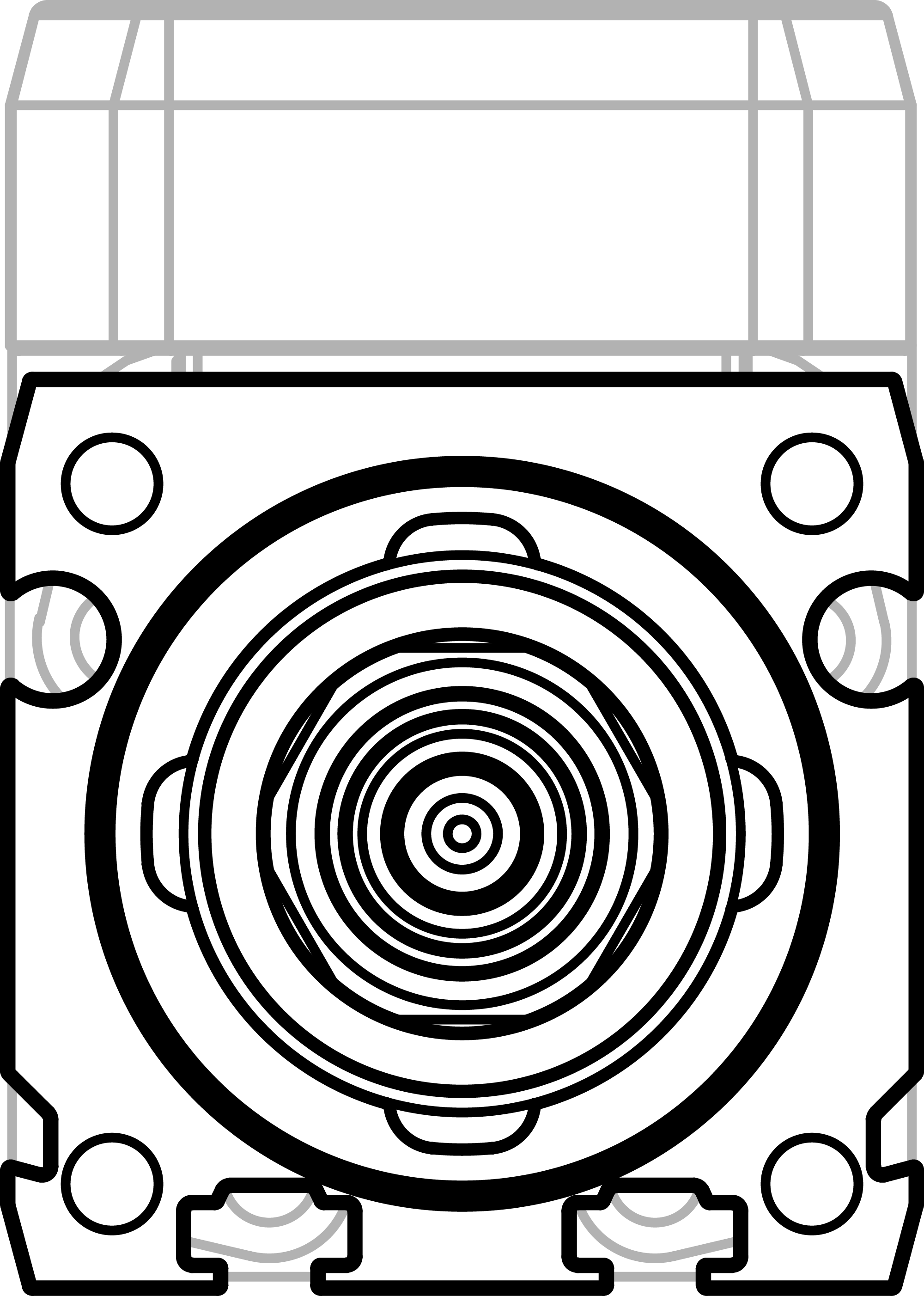 MCE and MSCE are produced and stocked in standard strokes for best price and short delivery time.
MCE and MSCE are designed and assembled to be maintenance-free and lubricated for life. At delivery, they are ready for immediate use. Compared to pneumatic cylinders in the same size, substantially higher force and mass can be handled at comparable speed but with much better precision and repeatability. An energy consumption of just 10% or less compared to pneumatics comes with the concept.
MCE has as options extended piston rod and internal threaded. Can be selected together or independently. In addition, there are many accessories for both fixed and articulated mounting of the unit.
When large side and torque loads are required, there is an external guide unit GUC to MCE. This to be used if the built-in linear guide of MSCE is not enough.
Two-axis systems always require the primary unit to have a guide (MCE + GUC) or built-in linear guide (MSCE) to carry the second unit.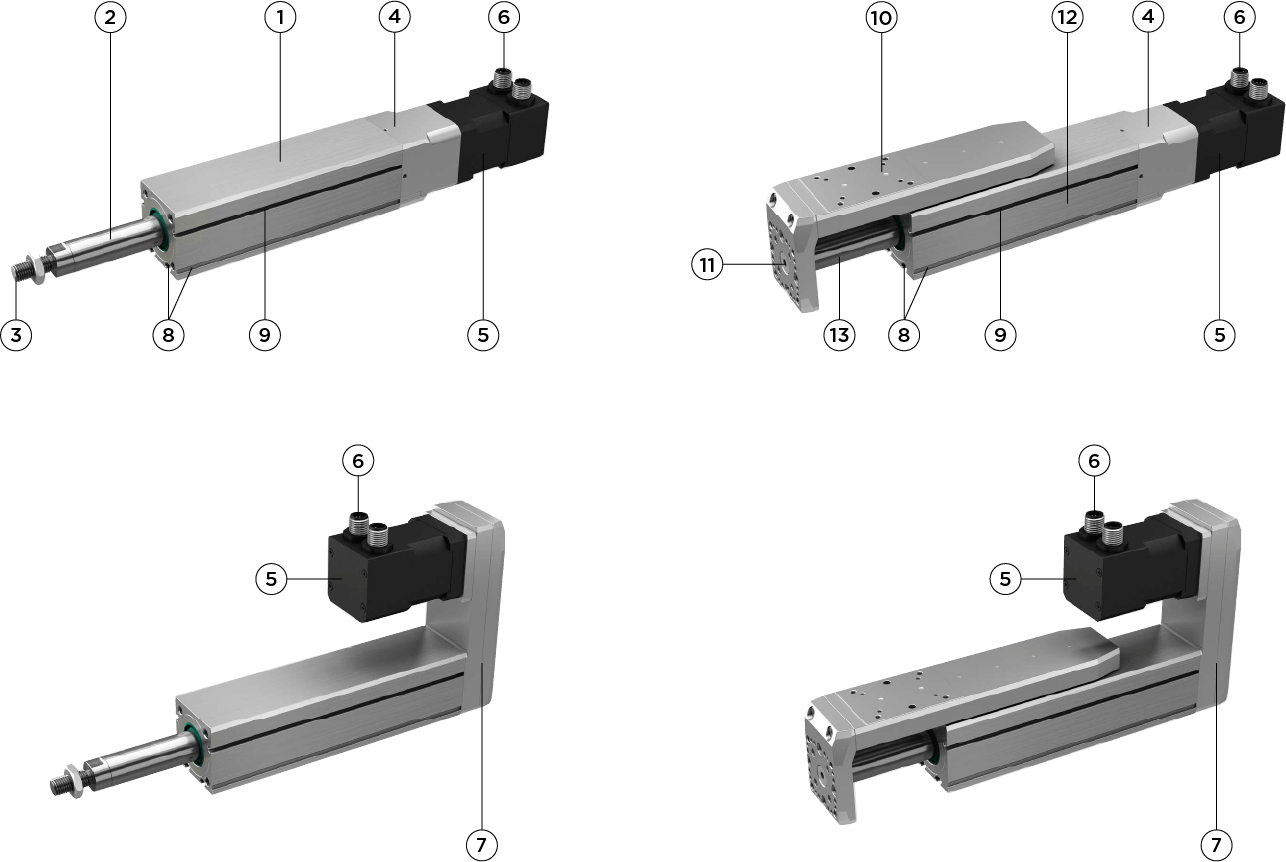 Extruded aluminium cylinder housing
Piston rod (stainless steel) with an anti-rotation device
Piston rod end (optionally a female thread is available)
Motor adapter VK with shaft coupling
Optional motor (with/without brake)
Standard connectors (motor, encoder and optional brake)
Motor side drive with timing belt
Mounting slots for clamping fixtures
Slots for magnetic field sensors (size 32 and 45) or mounting the sensor holder (size 25)
Aluminium slide plate with linear guiding system
Front plate of the slide plate
Extruded aluminium cylinder housing
Positioning rod
FURTHER INFORMATION
FEATURES & BENEFITS
Up to 500 mm/s linear speed
< 0,05 mm mechanical backlash
< 0,03 mm uni-directional repeatability
90 % typical mechanical efficiency
Rotation locked piston rod (MCE)
Linear guided with ball-raced guiding (MSCE)
In-line or parallel mounted motor options
Maintenance free
Prepared for multi-axis arrangements